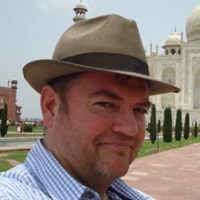 Margie – Thank you for providing Vibes Fitness & Celebrating Abilities with Ndis funded programs, with a focus on functional fitness and well-being for people with disabilities. Whether it's a permanent or short-term injury, impairment or illness these sessions do provide life to change confidence within the participant due to the creation of positive self-esteem brought about by the gained or maintained core physical strength, flexibility, cardio, and weight control.
Margie, your ability to provide thoughtful and customized programs enables and encourages a person to be active and to gain confidence in their body image which translates directly to achieving their work, social, sport, recreational, and life goals.  Without a program like yours, self-confidence and physical well-being can be difficult due to the barriers provided by the physical environment of homes and cities, and the social barriers unfortunately still dominant in the workplace and social groups….. Fitness and well-being for people with disabilities…..it's so important!
Your personal approach is friendly, non-judgmental, and inspiring and develops a relationship that encourages continued participation even through the downtimes which happen physically and mentally when living with a disability.  The accessibility within your gym will enable more participants to experience and benefit from being with you regularly and learning invaluable fitness and well-being skills and techniques. I highly recommend Vibes to all who have experienced life-changing injuries.
It has been 6 months since I have been working with celebrating abilities (vibes fitness). I am very happy with the program and can see changes in my body. I'm stronger, fitter, happier and this has helped me recuperate from recent surgery. Now I can continue the program I hope to maintain weight loss and increase levels of fitness and participate in more sporting and recreational activities. I would recommend this program to all! I truly hope that this program will keep running Regards Bernie