Programs – Groups for All Abilities
We cater for all ages and work with- Kids and Adults and Elderly
We focus on supporting and assisting our participants, carers and families, positively impacting their health and wellbeing. Some of our clients have Neurological Conditions, Neurodiversity, Autism ADD, Asperger's, Indigenous Communities, Wheel Chair, Paraplegics, Mental Health Challenges, Anxiety, Depressions, MS, Intellectual disabilities, Down Syndrome, Adhd, Congenital Conditions, Stroke, Amputees, Breast Cancer, Stomach, Bowel Cancer, Cerebral Palsy, Spinal Cord Injuries, Cancer, Dementia. Alzheimer's, Fibromyalgia, Guillian Barre Syndrome, Menopause, Blind or low vision, Learning to walk again, Indigenous communities, PTSD, LGBTQ, Disability Abuse and Domestic Violence, Seniors, Over 50's. Some of our categories are separate and some have mixed, All Abilities, building friendships and community groups.
Benefits for all group programs, individuals services, mental health wellness, exercise and functional fitness programs that boost your immune system, improving flexibility, mobility strength, tone shape, weight loss, weight loss decreasing Obesity, core workouts, Pilates, Bungee fitness, personal training, circus, Aerial fitness, Antigravity Yoga, improving your digestion, nutrition, circulation and lymphatic system, improves coordination, balance, proprioception, and quality of your sleep, transforms' your body and mind, fun, playful, lots of variety, boost your self-confidence, activating and stimulating your muscles, and more.
Our All Abilities Services may be funded by your NDIS package, under the following categories:
Improved Capacity Building, Improved Health and wellbeing, Core works, Recreational Activities, Fitness health, Assistance with Daily Personal Activities, Specialised Assessment, Development of daily living and life skills, including community participation
Autism, Add, Asperger's All Abilities – Neurodiversity
Our programs benefit Kids and Adults with Autism Spectrum disorder, dyslexia, trauma, developmental disabilities, –Studies show that strenuous exercises for more than 20 minutes can help decrease stereotypical behaviors, hyperactivity, and aggression. Exercise helps children and adults with Neordiversity engage in the environment to promote weight loss and leads to better overall health, balance, proprioception, coordination, strength, mindfulness, meditation, improving flexibility, and mindset training.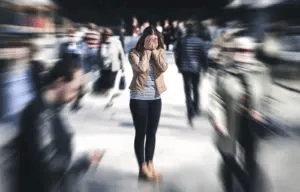 Mental Health, Depression, Anxiety All Abilities
Research shows that exercising regularly improves your Psychosocial, mental health and emotional wellbeing, and lower rates of mental illness. Exercising helps in treating some mental health conditions, like depression and anxiety
Down Syndrome, All Abilities
Exercise is vital for the health of individuals with down syndrome. We work with you increasing your aerobic capacity, coordination, balance improving your strength. We have lots of activities on offer -Walking, weight training, circus, dance, balance co-ordination and more. Some of our down syndrome clients and Intellectual disabilities have low levels of peak oxygen consumption (VO2 max) and work capacity (measures of exercise capability). So it is vital for improving your aerobic capacity.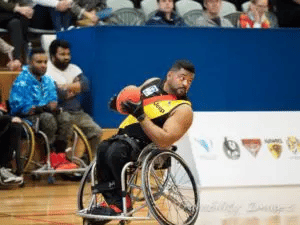 Wheelchair Paraplegic All Abilities
We work with many clients in wheelchairs. Christopher Reeve believed his improved function was the result of physical activity. He began exercising the year he was injured. Five years later, when he first noticed that he could voluntarily move an index finger, Reeve began an intense exercise program under the supervision of Dr John McDonald, then at Washington University in St. Louis, suggested that exercise may have awakened dormant nerve pathways. Research shows that exercise enhances brain cell proliferation, fights degenerative disease and improves memory.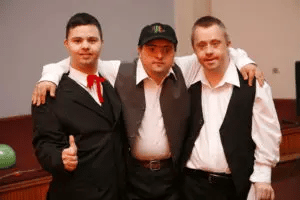 Cerebral Palsy All Abilities
We work with Adults and Kids with Cerebral Palsy with many benefits, improving, increasing, muscle strength and aerobic fitness, which impacts their ability to perform activities such as standing, walking, running and participating in everyday life. Our activities are inclusive and tailored to your needs.
Multiple Sclerosis All Abilities
We work with many clients with multiple sclerosis creating Regular moderate exercises. This is important and is now recognised as a key element in maintaining health and wellbeing. We have lots of variety in all our programs at our unique studio in Fitzroy, Melbourne.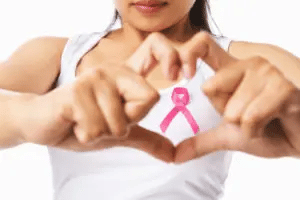 Breast Cancer All Abilities
We have worked with many women, recovering from breast cancer, improving their fitness, strength, flexibility, functional fitness, core with our mindset programs. According to a report from the World Cancer Research Fund vigorous exercise, like cycling or running, cuts the risk of postmenopausal breast cancer by 10 per cent compared to women who were the least active in the study.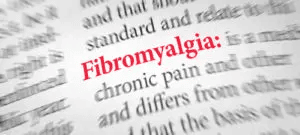 Fibromyalgia & Chronic pain All Abilities
Our programs improve range-of-motion to painful muscles and joints. improving a person's outlook on life, increasing aerobic capacity, the quality of sleep and one's sense of well-being. We do gentle exercises and teach you to be consistent (aim for daily) for 15 minutes to start with then build up to 30m. 5 minutes a day can reduce your pain. Exercise Benefits Burning calories and making weight control easier.
Indigenous Communities, Aboriginal health All Abilities
Our programs and Exercise Benefits makes a difference to our indigenous clients' changing lives with our accessible physical activities, improving diet and lower body mass index, strengthening bodies inside and out.
PTSD All Abilities
Regular exercise benefits our PTSD clients. Our programs contribute to many positive physical health outcomes, improving cardiovascular health, weight loss, and greater flexibility, mobility, mental health, destressing and reducing depression and anxiety. we give you tools to take away teaching you to breathe with our mindfulness techniques and functional fitness exercise programs.
LGBTQ All Abilities Diversity and Inclusion
Our functional fitness exercise programs benefit the Lesbian Gay Bisexual, Transgender, Queer (LGBTQI) community with our strength, functional fitness, core workouts, circus, aerial yoga, full gym and more lots of variety at every session. Our programs create Inclusion diversity, community groups that work out together or privately. ( Choose what suits you). Click on the photo for stats and facts.
Domestic Violence, Disability Abuse All Abilities
Our programs are beneficial and this is what our client sare saying afterwards. "Regular exercise improved my self-view as I felt I was advancing beyond my abuse. Taking care of myself is important and the programs have lost of variety and the exercises are effective means of "eliminating nervous energy" which improved my emotional well being.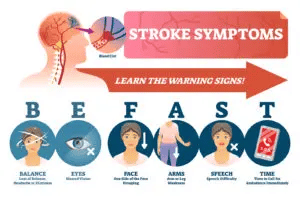 Stroke All Abilities
Our programs benefits improve aerobic capacity, strength, flexibility, cognitive recovery. In a recent study, researchers found that physical activity exercise- training significantly improved cognitive deficits among stroke survivors. Improving fatigue, depression, starting slowly, finding ways to work around physical barriers, exercise is important to help survivors recover and help may prevent a second stroke.
Guillain Barre Syndrome All Abilities
Our Exercise programmes improve physical fitness, functional mobility, cardiopulmonary function, isokinetic muscle strength, and work rate and reduce fatigue in patients with Guillain Barre Syndrome. Gently strengthens your body inside and out with our mindset training, breathing and exercise techniques.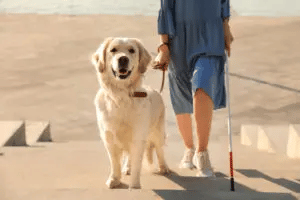 Blind-Guide Dogs Welcome All Abilities
Exercise programs for All-Abilities – Our program are for people who are blind or low vision reducing obesity creating independence, improving confidence, strength, fitness, health and well-being. Our programs are available in the studio or on location.
Seniors All Abilities
Our program benefits seniors and the elderly. As we age we and preventing falls and better bone density. Increasing muscle mass, strength mobility flexibility. Reduces dementia, stroke heart attack improving confidence and independence.
Dementia and Alzheimer's All Abilities
We have worked with many clients with dementia and Alzheimers. Recent studies have shown that exercise may improve memory, improving cognition, sleep and slow down mental decline. Exercise in small groups provides opportunities for social interaction and reducing the feeling of isolation. reducing the risk of falls by improving strength and balance.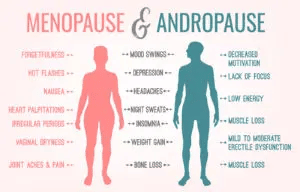 Menopause All Abilities (Pre Post menopause)
Our exercise will help you during menopause and post-menopause. We teach you the skills and techniques to manage your symptoms. You will feel great about yourself, with our exercises, food tips, balancing your hormones relaxing your mind and body, rejuvenating and improving you're well being