Our clients do amazing things.
Some save lives, some help people find meaning again, some give people the freedom to be themselves.
One of them is Margie at Celebrating Abilities  Melbourne Vic- Non-Profit.
This is a charity that helps people with disabilities to find joy, health, and mindfulness through fitness.
Margie donates her time working with people with downs syndrome, autism, paraplegics, MS, and more, helping them to exercise, sometimes for the first time.
I've seen Margie work with a non-verbal autistic boy, getting him to dance and laugh for a solid hour.
Work with a young woman in a wheelchair, get into a hammock and do aerial yoga.
Margie has a vision and pushes the boundaries of what people think their limits are.
What she and the charity do, give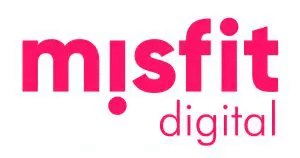 people hope and purpose. It's incredibly inspiring.
Today, Margie presented us with a certificate of thanks for the volunteer work Misfit Digital has done to help the charity this year.
It's people like Margie that inspire us daily to help make this world a better place.
We can't wait to help Margie grow this incredibly unique charity in 2020 and beyond.
Thanks for letting us be part of this ride, Margie. 💕
Celebrating abilities has changed my life and improved my physical stability. Margie works with my mindset and helps me. I have gained peace of mind and calmness and Trusting myself with my abilities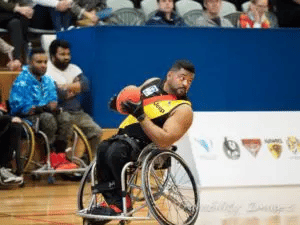 My name is Judeland. I would like to share his story with you which happened during the Civil War in Sri Lanka on September 24th, 1996. My family and I will never forget that day. It was the night of September 23rd, 1996, there was a fight in the village. Thinking it was too dangerous to leave during the night, we stayed until morning. Once daylight broke, we decided we had to make a run for safety. I jumped on my bicycle and peddled fast down the road, hearing a strange noise, getting close and closer behind me. The next thing I knew a bomb had exploded; a piece hit me in the lower back – I was in shock! I tried to move but the pain was terrible. I couldn't move my legs. This war gave me a new name: Paraplegic T12. It's been 21 years since my accident, there were times at the start where I wanted to end my life but I'm so glad I didn't! These days 24 hours isn't even enough for me to do the things I want to do, so many goals to achieve, love waking up and going for it. Time is always the best medicine who ever thought I would enjoy being the odd one out! I am in a wheelchair, but with a determination to never give up my dream of living a full life, with all its challenges. I currently play AFL wheelchair footy for Richmond, baseball, basketball, and do gym workouts.
I have been working with Margie from Celebrating abilities for the last 2 and a half years ago. with great success. I love the studio and Margie as she keeps me on my toes. celebrating abilities has changed my life and improved my physical stability – Margie works with my mindset and helps me.  with clear communications and understand me more. I have gained peace of mind and calmness and Trusted myself with my abilities. The studio gives me peace and resets my life and brings me back on track it is my balance place and find out more about myself and bring in my inner spirit. Peace of mind beyond words.
Lexi – To fly…to roll …bounce…and more all with her little sister participating or watching in awe
There are many activities we would love our girls to do and share together as all sisters do, but we are finding so often centers are just not equipped to accommodate Lexis complex needs.
Then we found VIBES Fitness Fitzroy and their incredible center, offering everything we have dreamed of for our whole family, with the main focus to accommodate Lexi.
To put her needs first and to have the experience I never dreamed possible.
To fly…to roll …bounce…and more all with her little sister participating or watching in awe and running alongside her…saying …" look at Lexi she's up so high!" to see Summer cheer for her sister in excitement, these moments as a mother are rare for me and priceless.
Read the full story HERE ……..
---
Jen's goal is to walk again without walking aids or a wheelchair
 All the rehab and strength and conditioning exercises have changed and improved Jen's mind, body, and soul. She especially loves AntiGravity yoga and the deep tissue exercises because she finds after each session her body is not as stiff or rigid and is often pain-free for days due to the workouts and mindset.
Her favorite poses are the vampire, and Superman poses as she can feel her whole spine strengthen and stretch and knows that this, is what she needs. Jen is now connected to her body inside and out as is looking forward to the possibility of being free from using walking aids and her wheelchair.
Read the full story HERE ……
---
About Jane (9 yrs old)  –  Autism, Asperger's & ADHD
I have worked with so many children but one, in particular, stood out for me. Her name is Jane. Jane is 9 years old, who was sent to many mental health services that focused on severe psychiatric disorders. This often did more harm than good in Jane's instance. Jane attended an ordinary school however like many doesn't have the funds or a program or a teacher's aid to help. Jane has Asperger's, ADHD and autism, ( all considered on the autism spectrum) and she has behavioral issues, poor social interactions, fixations, odd speech patterns, and other peculiar mannerisms.
Jane also has few facial expressions and has difficulty reading the body language of others; she engages in obsessive routines and displays an unusual sensitivity to sensory stimuli, eg: bothered by light, she covers her ears to block out sounds in the environment; and often will only wear clothing made only of a certain material.
Read the full story HERE …
---
About Tim (13 yrs old) –   New enjoyment of life and  living with Down Syndrome
When Tim and his mom came to me it was very sad to hear the stories and background of Tim's life. He has in the past lived with a lot of pain and trauma. Tim is 13 yrs old and was born with Down Syndrome. His father instead of embracing Tim, in all that he is and can be, rejected him. Luckily for Tim, and his supporting and incredibly loving mum, Tim's father is no longer around which is a good thing as often told Tim that he wasn't capable of doing much. His father was very negative and treated him poorly. I worked on encouraging Tim to focus on what he does really well and it was rewarding and exceptionally beneficial. We avoided the word 'can't' and focused on the word 'can'.  'Yes, you can get in the hammock, play and fly like a bird," or, 'yes, you are amazing and talented.
It is imperative in working with children with special needs that we look to change the way we all speak, with positive affirmations and encouragement. I find this really important when I work with my clients whether young children or adults with disabilities that everyone is encouraged and capable of doing so much more.
Read the full story HERE …..
---
Genevieve (carer) for her brother Yagen  

I started caring for Yagan in early 2011 as another family member couldn't continue as his Carer. It was a big adjustment for me. I've had Yagan in my life for many years and looked after him but having him live with me full-time has been hard. I've been depressed and without any real support. I had to move house and try and get financial support from the government which is pretty impossible.
Coming to train with Margie is my one outlet. It's time each week where I get to look after myself – let out stress and get stronger, physically and mentally. I don't have much time for myself and I don't have anyone looking after me.  When I'm at VIBES I feel like I am being looked after and I'm starting to see the benefits – I've lost some weight and I'm feeling better about myself. I won't be able to afford the training without the support and hope I can be a part of the program. I also hope Yagan can too – when he's feeling positive my life is much easier!
Read the full story HERE ……..
---
Mia has M.S.

 I have been participating in personal training sessions at Vibes Fitness with the amazing Margie.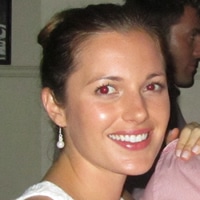 Since training with Margie, I have not only lost weight but also gained confidence, my fatigue is no longer ruling my life. My friends and family tell me I am like a new person. I now have the strength and energy to get the most out of life. 
 It's been 6 months later and I have really enjoyed training at Vibes Fitness Fitzroy "Celebrating Abilities" and working with Margie.      I really noticed my body changing and it has helped me with my ms. Fatigue is the most common and debilitating symptom of MS. Participating in this unique program gave me the energy and confidence in my body that I had lost.  
Read the full story HERE…
---
Bernie lost his leg in a motorbike accident. He also sets up disability access in buildings.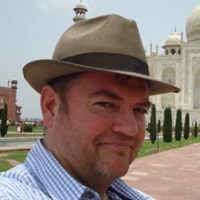 Margie – Thank you for providing Celebrating Abilities, with a focus on fitness and well-being for people with disabilities. Whether it's a permanent or short-term injury, impairment or illness these sessions do provide life to change confidence within the participant due to the creation of positive self-esteem brought about by the gained or maintained core physical strength, flexibility, cardio, and weight control.
Margie, your ability to provide thoughtful and customized programs enables and encourages a person to be active and to gain confidence in their body image which translates directly to achieving their work, social, sport, recreational and life goals.  Without a program like yours, self-confidence and physical well-being can be difficult due to the barriers provided by the physical environment of homes and cities, and the social barriers unfortunately still dominant in the workplace and social groups.
Read the full story HERE …
---
Toby was diagnosed with Autism at the age of 6 with a mild intellectual disability

This is my son Toby who has just turned 18. He was diagnosed with Autism at the age of 6 with a mild intellectual
disability.
His disability has meant he has always been funded for an aide to assist with his learning, and over the years has accessed psychological help with his social skills around friendships and dealing with people in general.
Recently, to add to his challenges, he was diagnosed with Type 1 diabetes and this has been one of his greatest challenges to adjust to.  However, his love of physical activity/sporting activities at school means he has maintained a healthy weight range and now with his diabetes, his diet is also healthier and more balanced.
Read the full story
HERE
…..