We are an inclusion studio transforming lives with hope, comfort, and compassion. Making a difference to ALL abilities in the quality of our clients lives in meaningful ways – 
Celebrating Abilities – not for profit focuses on abilities, not the disability. The program is available to all ages from children to adults and their Carers, parents, guardians, and siblings. We have a unique studio the only one of its kind in Melbourne.
Celebrating abilities, supports anyone with a disability, physical, acquired, and mental health, intellectual or emotional. Aspersers, Autism, ADD, M.S, Down syndrome, Cerebral palsy, wheelchair, learn to walk again, stroke, bell palsy, amputee, limbs for life, and much more supporting, rehabilitating, exercising, fun, fitness. Our goal is to support, nurture and develop the well-being with our programs increasing their strength, flexibility, mobility, rehab, confidence, and happiness.
In conjunction with Vibes Fitness, we are committed to providing inclusive training, fitness and well being
working with anyone with a disability that wants to improve their quality of life, focusing on Abilities and inclusion.  We are reliant on donations with no government funding at the moment.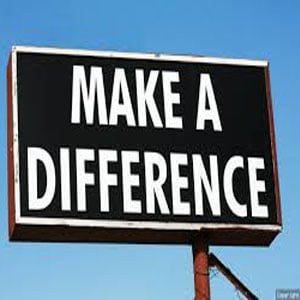 Did you know? …….Just under one in five people (4.2 million people or 18.5% of Australians) reported having a disability in 2012. A further 4.7 million people (21%) had a long-term health condition that did not restrict their everyday activities. The remaining 60% of the population had neither a disability nor a long-term health condition. For those people with disability, 3.7 million (88%) had a specific limitation or restriction that meant they were limited in the core activities of self-care, mobility or communication, or restricted in schooling or employment. – ABS
Help Celebrating Abilities inc achieve this goal.
You may donate via bank transfer (direct deposit)or shout out.
SHOUT OUT  https://shoutforgood.com/embed/lightbox?client_token=525e7dcc-a84e-4923-92ca-abe967eac9f4
or text donation on your mobile to  0400 662 662  HEART to donate to Celebrating Abilities
Bank transfer:  Account name: Celebrating Abilities, BSB: 633-000 Account number: 147259659 -Please email us your details once you have done the transfer so we may send you an official DGR receipt, tax-deductible Gift Receipt that you may use at tax time.  Eg. your company name you would like on your receipt amount etc.
Bank Transfers info above and or SHOUT OUT donation's –  [email protected]  
" 100% of all donations go to the actual cash expenses of rent, outgoings and equipment and organising volunteers to run the classes, sessions –
We are here to be of service, it is all about the kid's & adults and elderly that we help and look after. We volunteer our time to run the charity, our goal in the future – to be able to pay teachers to help us run more sessions -classes so we can help as many people as we can.
A special Thank You
A special thank you for all our donations. If you would like to support the great work we do please donate today.