Celebrating Abilities Social Impact is about having a higher purpose and making a positive difference to our community.
By lending our expertise in the health and fitness wellness industry, we to help address the challenges special needs and the disability community face, we have created accessible activities. All Abilities are welcome. We measure the social impact of our programs with a social purpose. We demonstrate that the investment being made in our programs is making a real impact on the lives of people with special needs, disabilities and vulnerable Australians.  It is also important that our programs create the greatest social impact possible, with our stories, some are emotional heart connections.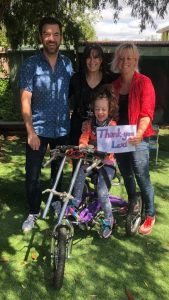 when you scroll down below to our social impact pages you will see the regular posts we do on social media.
This is why we do what we do, seeing the joy and smiles on the kids and adults faces is priceless.
Reading the social impact stories will warm your hearts.
check-in regularly to see the progress and read our social impact stories.
Your organisation has demonstrated above-average governance and received a 2020 Social Impact Rating.
The Impact Suite's Social Impact Rating summarises the social impact and governance standard for your organisation. This helps donors and your stakeholders find their purpose, and identify effective organisations like yours. Greater transparency builds confidence and trust, allowing you to make a greater impact. The following is your organisation's Impact Report, and your 2019 Social Impact Rating is now published on your organisation's profile page.  https://www.theimpactsuite.com/impact/charity/36836762597
https://www.theimpactsuite.com/impact/charity/36836762597 The Social Impact Rating helps donors identify the key strengths of each organisation.