At the beginning of the year, I was diagnosed with multiple sclerosis. The most difficult complication of MS was fatigue. I found it very difficult to do things I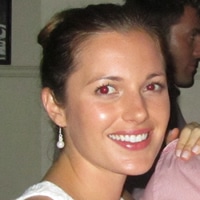 used to take for granted and became trapped in a cycle of sleeping & working. Over the last month, I have been participating in personal training sessions at Vibes Fitness with the amazing Margie. Margie has over 35 years of experience and unlike most personal trainer has in-depth knowledge of anatomy, physiology and the connection between the body and mind. Since training with Margie, I have not only lost weight, gained confidence, my fatigue is no longer ruling my life. My friends and family tell me I am like a new person. I now have the strength and energy to get the most out of life. 
 It's been 6 months later and I have really enjoyed training at Vibes Fitness Fitzroy "Celebrating Abilities" and working with Margie.      I really noticed my body changing and it has helped me with my ms. Fatigue is the most common and for some debilitating symptom of MS. Participating in this unique program gave me the energy and confidence in my body that I had lost.  Research clearly shows the benefits of physical activity in the quality of life, emotional health and disease progression, making this program a very import part of my life. I am excited to be able to continue working out with Margie and support this wonderful cause.